Change Marital Status
To change someone's marital status, go to People in the Church Admin menu. At the top of the page, use the search field to find the person you would like to edit.
Click on the the first name of the desired person to edit.
Choose the desired marital status from the drop-down menu.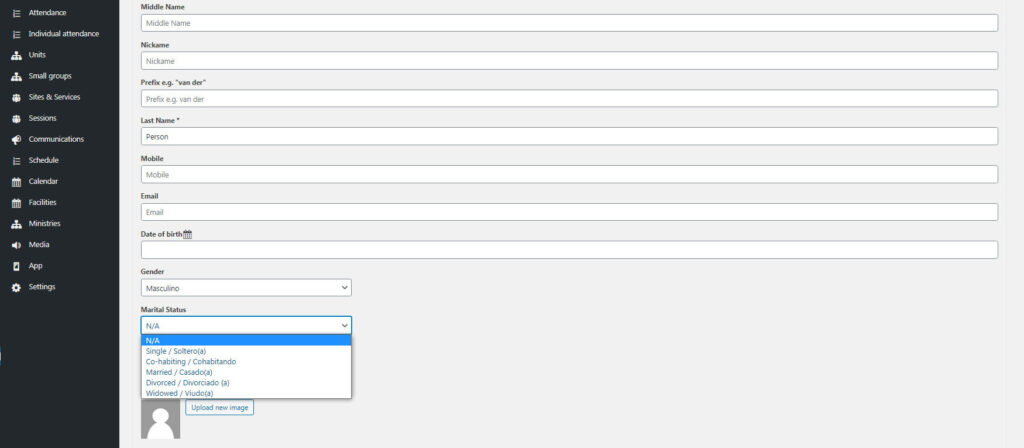 Scroll down again and click on Save Details to save the changes.