Enter Schedules
To enter schedule (a.k.a. rotas) you must first enter a Schedule job.
To add a Schedule job, go to Schedules jobs under the Schedule sub-menu. Click on Add a schedule job.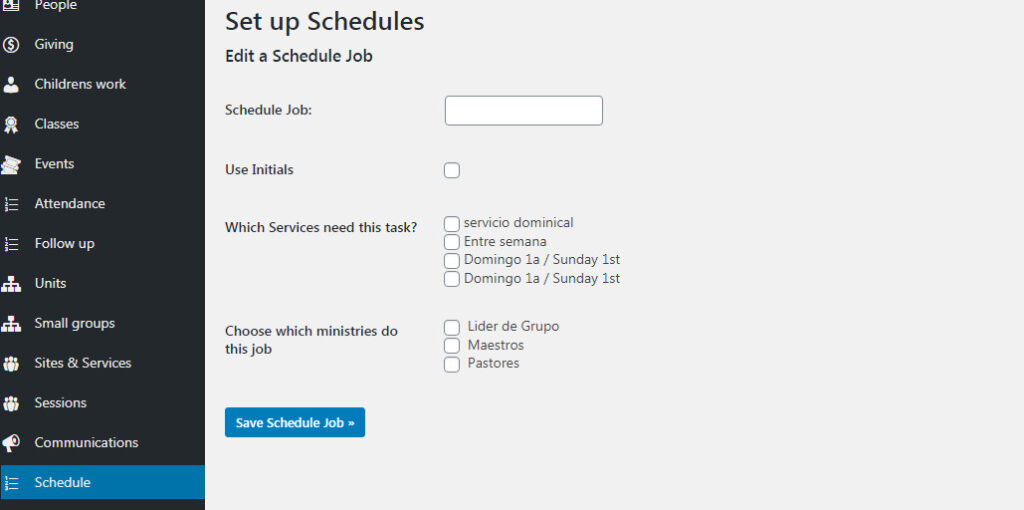 Schedule Job: the name of the job.
Use Initials: Mark this box if you want the initials of the person assigned to do this job instead of their whole name. (Do not check this box if you plan on emailing out schedules.)
Which Services need this task?: Select the service at which this job needs to be done.
Choose which ministries do this job: Choose which ministry will do this job.
Click Save Schedule Job to save.
You can repeat this process for as many jobs as you would like.
From the Schedule jobs page, you can add, edit, or delete jobs.
Now that you have set up at least one job, you can set up a schedule. To do so, go to Schedule in the Church Admin menu.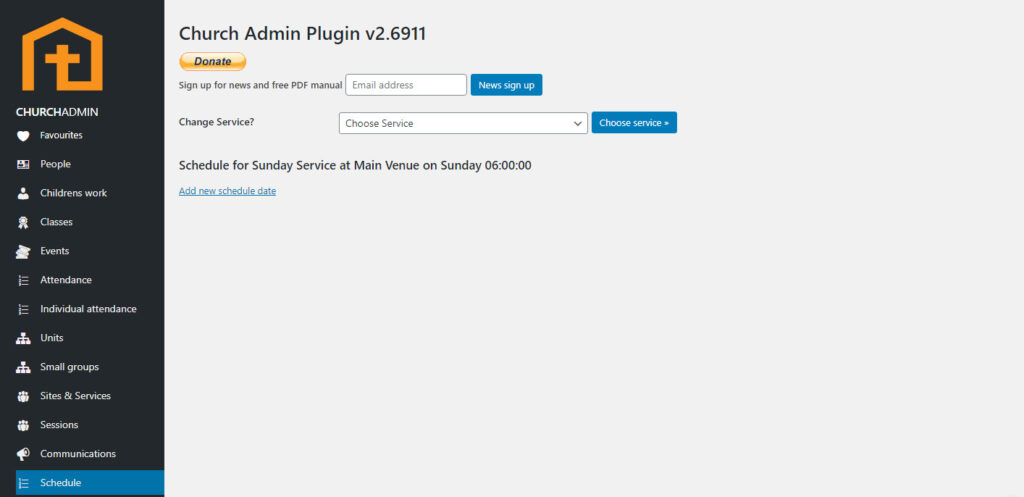 Click on Add new schedule date.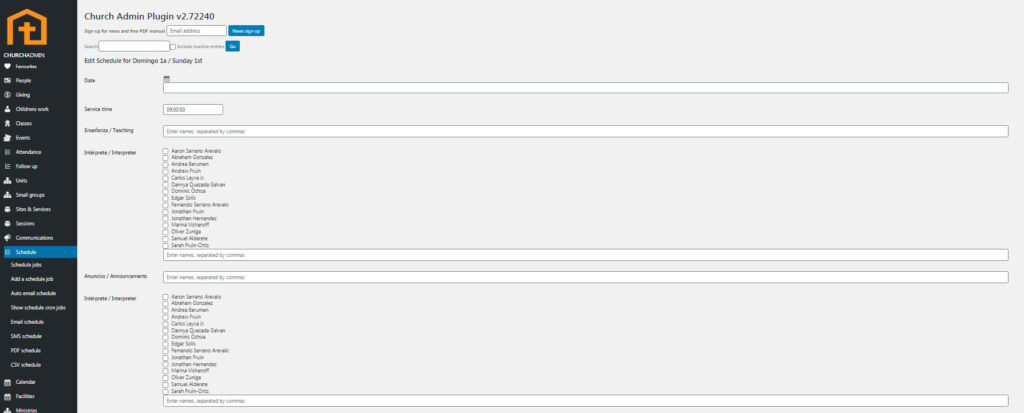 Date: Each schedule applies to only one date. You must make a new schedule for each service.
Service time: Choose the service start time.
Each schedule job that you have added that applies to this service will show in a list. If there is a ministry assigned to that job, the people in that ministry are listed under that job.
Click on the checkbox to the left of a person's name to put them on the schedule for that job.
To put someone that isn't in a ministry in charge of that job on the schedule for a job, enter the name of a person in your database into the text box. Names should be separated by commas.
Click Save to finish.
You will be redirected to the Schedule page where you can edit, add, or delete schedules.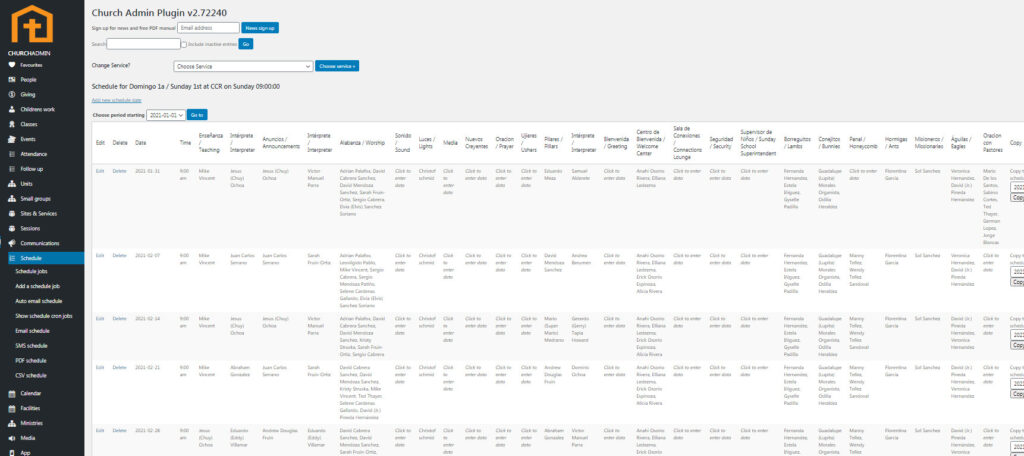 For more on Schedules, see How to Set Up the Work Schedule.