Enter Visitor Information
To enter a visitor's information into the database, start from the home page of Church Admin.
Select Add household from the People sub-menu.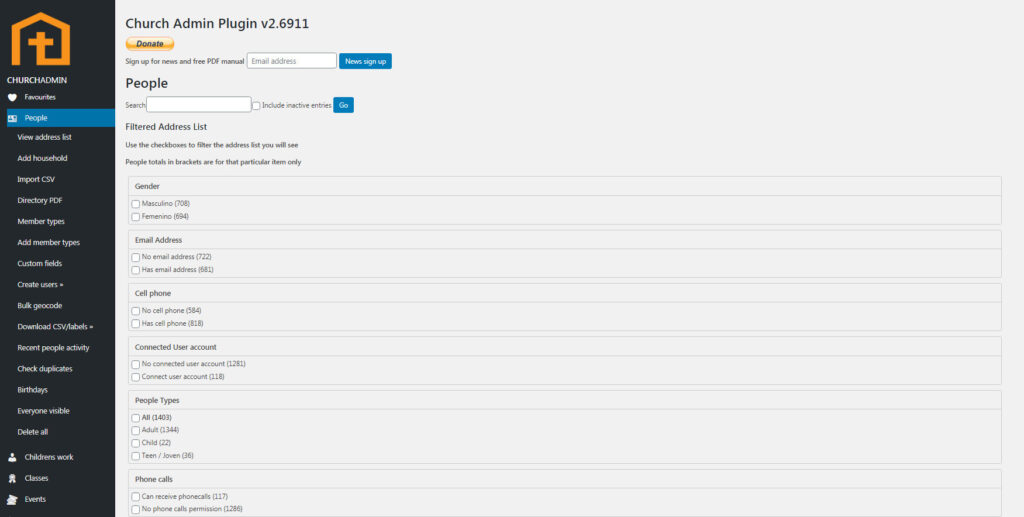 Although not very many fields are required, it's best to fill in all the fields you can.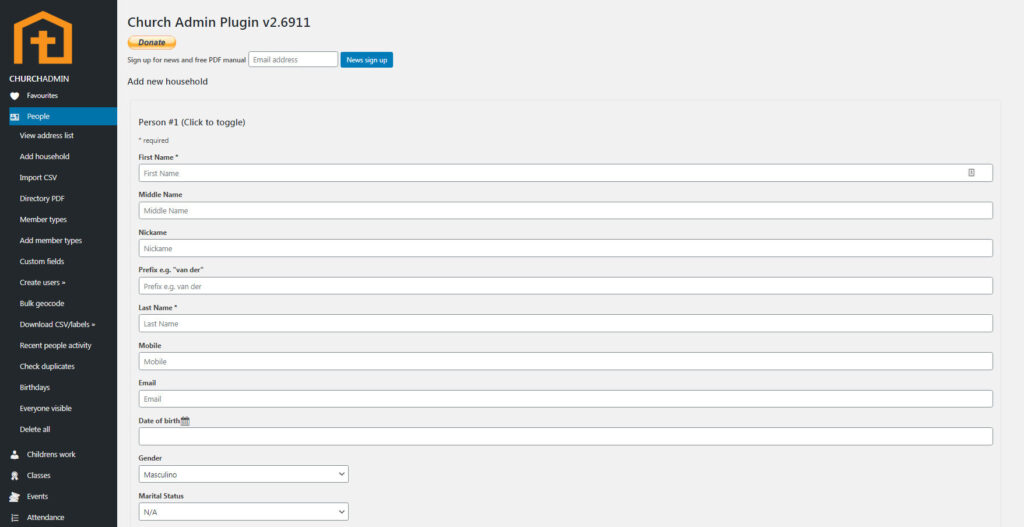 Always remember to click Save, as the page will not save on its own.