Menu Favorites
One of the great features of Church Admin is the ability to have favorite sub-menu items. You can now add sub-menu items to favorites for easier access.
At the top of the Church Admin menu, there is a menu item; Favorites.
If you click on Favorites, a sub-menu appears consisting of all your favorite menu items.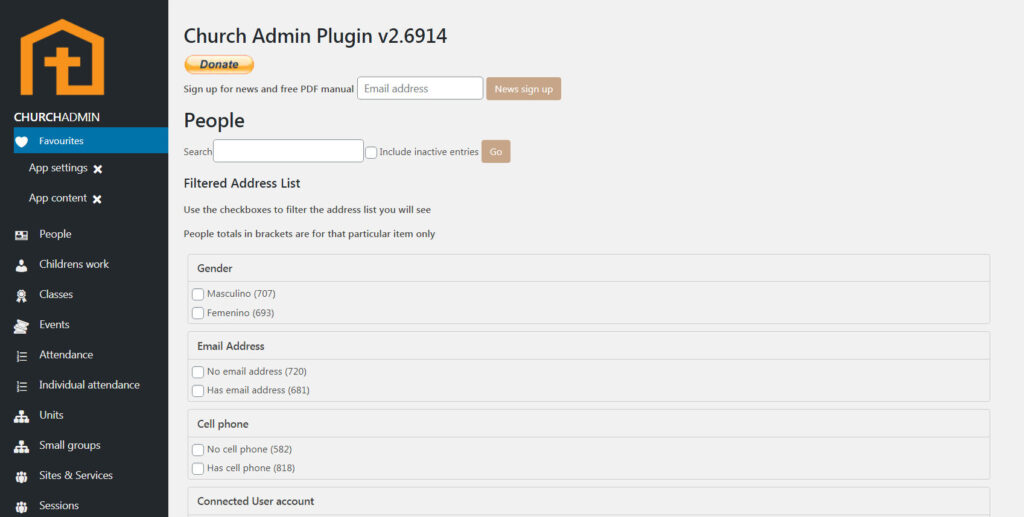 To add a sub-menu item to Favorites, right click on the sub-menu item and click Add to Favorites.

You can add as many items to favorites as you would like.