Shortcodes
What are shortcodes? Shortcodes are some of the most useful tools at your disposal for building your website. Shortcodes are what they sound like: short codes. A shortcode is simply string of letters an symbols, enclosed in brackets, which are automatically interpreted by WordPress when placed on a page. Shortcodes are a way for coders and non-coders alike to add useful blocks to their pages and posts.
Here is an example of a simple shortcode:
If you were to create a new page, and place only this shortcode on the page, it would automatically display a list of all sermons you have uploaded.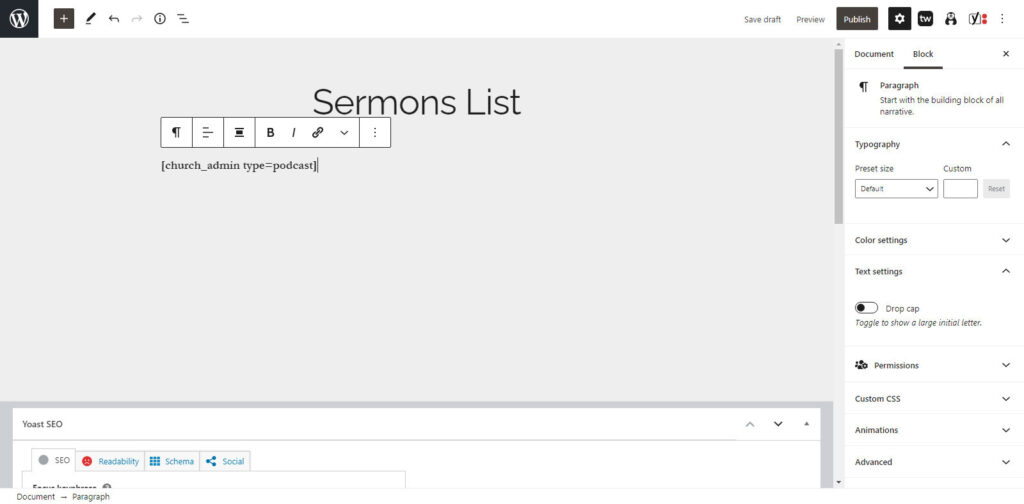 While you are editing the page, the shortcode won't look like anything special. But once you preview or publish and then view the page, magic happens.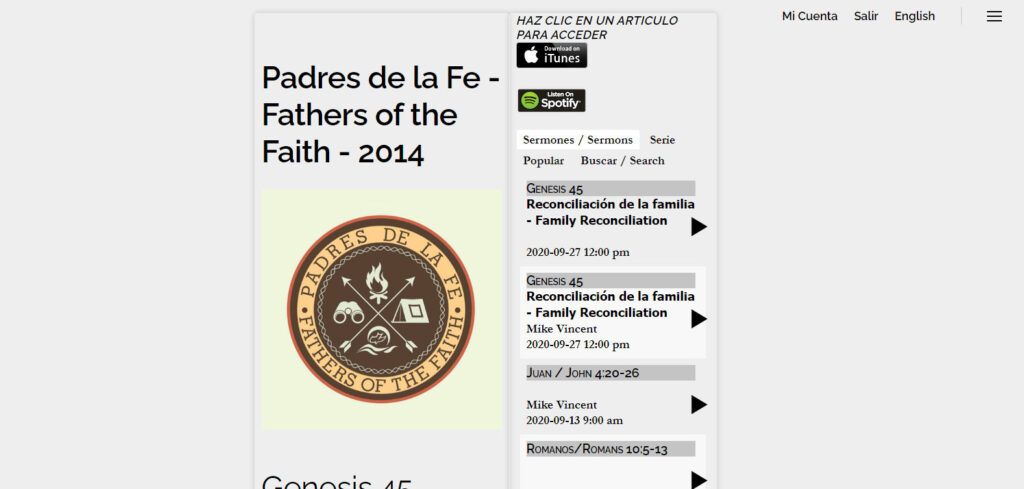 Though all you wrote on the page were a string of seemingly incoherent words and symbols, WordPress knew the correct way to interpret it and did the work for you.
Church Admin has many shortcodes available for your use. General shortcodes can be found in Shortcodes under Settings in the Church Admin menu.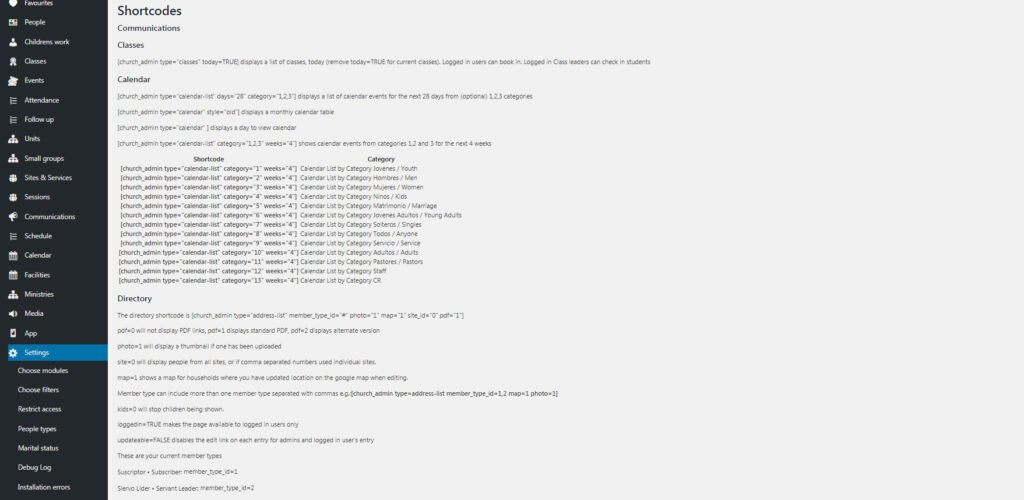 Other shortcodes can be found in the various modules of Church Admin such as for Classess, Sermons, and Events.