Update Calendar
For an overview of the Calendar feature see Calendar.
The calendar is such an important feature of Church Admin. It is so easy to use and update. When you have set up all of your sites and services, events, classes etc. the calendar will automatically display everything in a monthly format, and you can add calendar events directly from the Calendar page.
To update the calendar, click on Calendar in the Church Admin menu.
Click on Add an event or on the day of the calendar that you would like to add an event to.
Fill out the Add Calendar Item form to add a calendar event.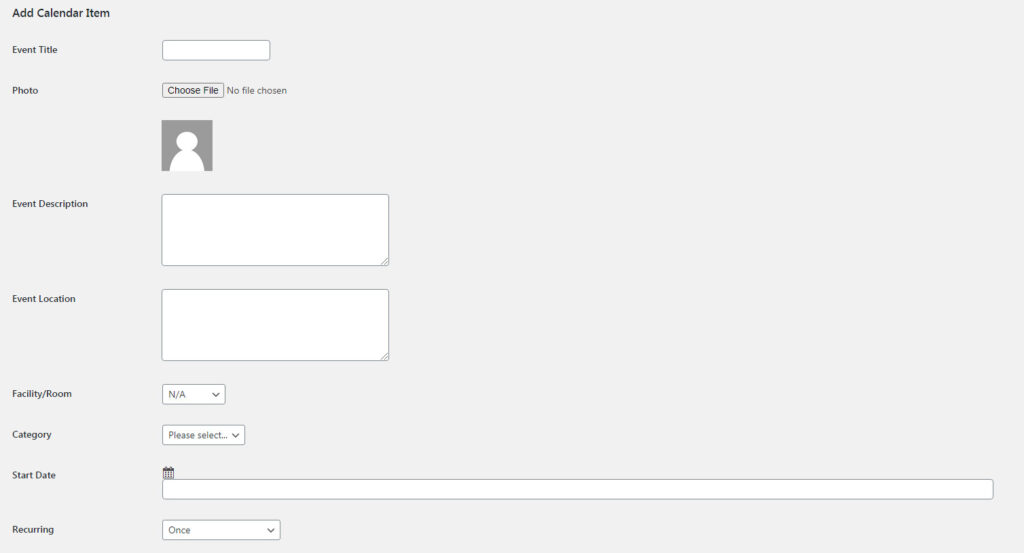 Remember to click Save Event.
To erase or edit an event, click on the event.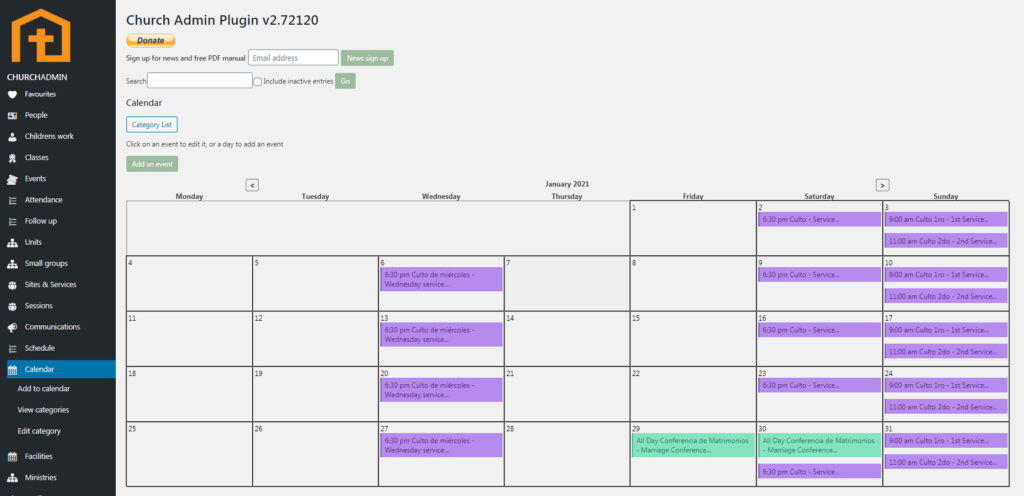 To delete a whole series of events, click on Delete this series event.
To delete a single event click on Delete this single event.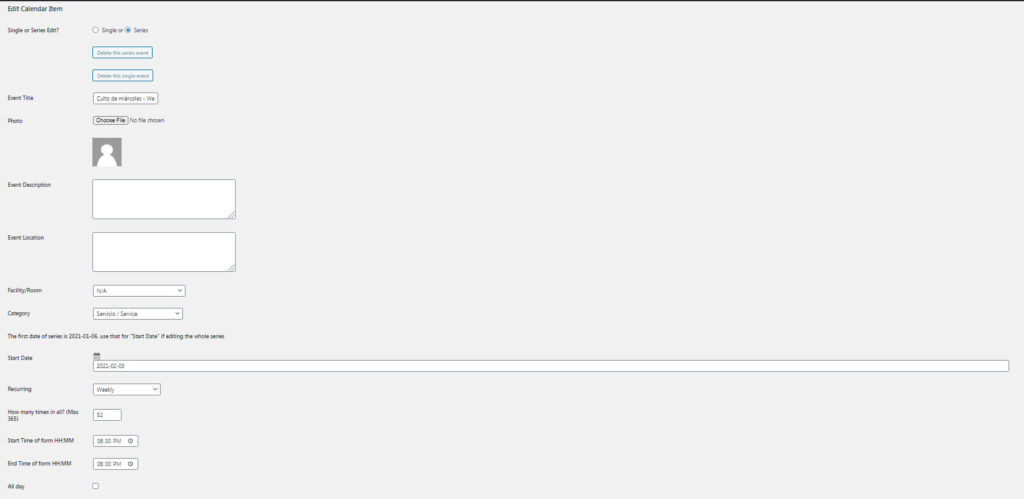 And finally, don't forget to click Save Event.