Calendar
Church Admin comes with a Calendar for organizing and displaying your church events, services, etc. Let all your members see the upcoming events without confusion.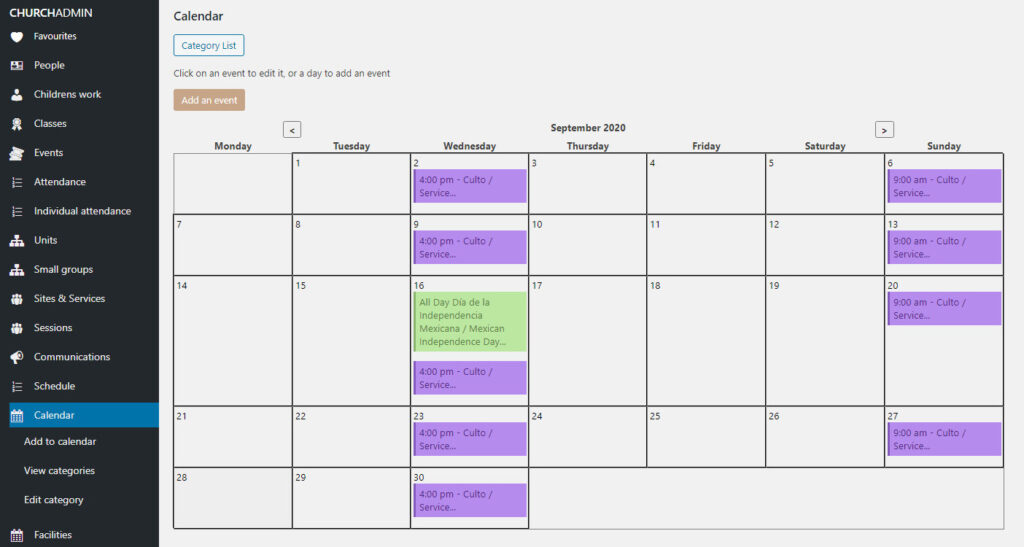 The calendar displays events, but specifically "Calendar events", not to be confused with events made in the Church Admin module called "Events". See Events for more information. This can be confusing, so for the purpose of clear explanation, on this page events and calendar events both refer to Calendar Events.
You can add to the calendar by clicking on the Add an event button directly above the calendar display, or clicking on Add to calendar in the Calendar sub-menu. Or, even easier, add a calendar event by clicking on the number in the calendar display of the day when the event will take place. To learn about adding events to the calendar more in depth, see Facilities.
Fill out the following form to create a calendar event.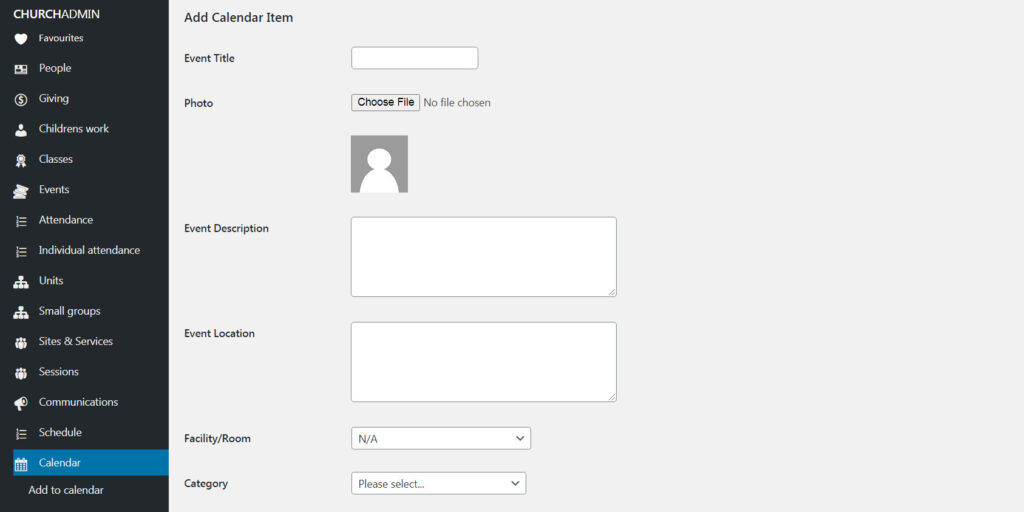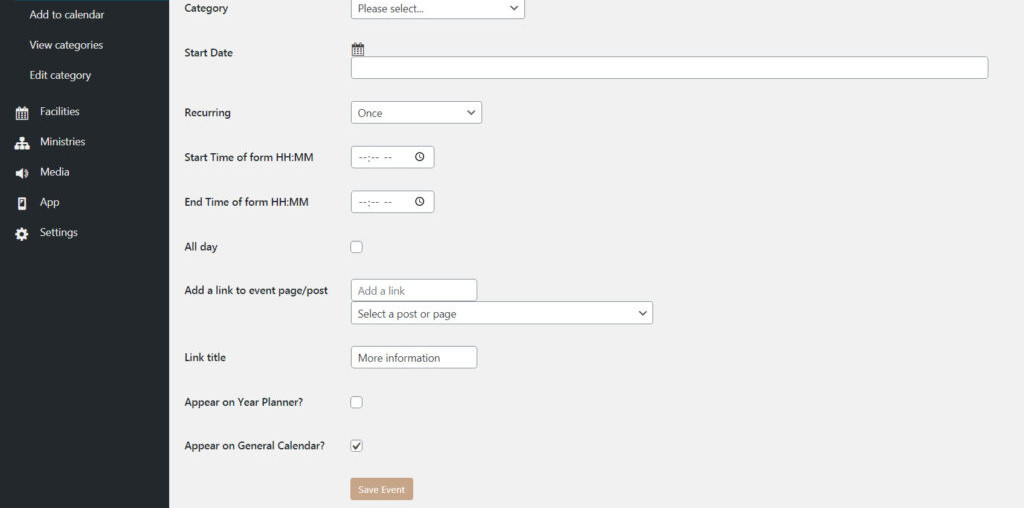 If you want the event to appear on the calendar make sure to check the last checkbox of the form where it says Appear on General Calendar?. Then the event will show up back at Calendar.
Go to Calendar and click on an event to edit or delete the event or event series.
If you would like to organize your calendar events and their appearance, see Calendar Categories.
To display the calendar on a page or post, use the following shortcodes.

To learn more about shortcodes and how to use them, see Shortcodes.